Want to know how our Vertical & Horizontal Baler range can deliver your Business substantial savings ?
We provide a comprehensive range of innovative and beautifully engineered balers, designed and manufactured by Sacria Industries, industry leader and our partner based in France.
Contact Us & Find out more
Want Recycling Signage that Works ?
Then get started. We print, pack and send to your door, Australia wide. It's Easy!
Explore the Range
Ready to improve your waste and recycling program ?
We help businesses innovate, reduce labour and operational costs, improve productivity, increase revenue through the sale of recyclables and deliver signage and training solutions.
Request Free Consultation
ABOUT DUROGREEN, RECYCLING & WASTE MANAGEMENT
The team at Durogreen are passionate and experienced and have been developing innovative recycling and waste management equipment, service and supporting solutions for 30 years..
Our mission is to support businesses of all types, sizes and complexities, to improve the way they manage their waste and recycling, improve financial and operational performance, as well as boosting sustainability performance.
Too Many Businesses Waste HUGE amounts of money every year by NOT reviewing their waste and recycling programs.
We can HELP, saving you time and money.
Why Choose Durogreen for Recycling Solutions?
1. Durogreen go the extra mile
At Durogreen, we recognise every business as unique, with different needs. We work with you to understand all of your business requirements, issues, opportunities, goals, objectives and deliver solutions that are tailored to suit your specific situation and requirements.
We care about the outcome for our clients, and that is why we focus on providing turn-key recycling solutions for business. We want to assist you in the initial review stages, then design and implement new, robust and innovative equipment and service solutions. Importantly we strive to provide our dynamic highly visual industry standard signage and support to implement robust training and induction programs which support you to achieve and maintain optimum results.
2. Durogreen are industry experts
Durogreen are highly experienced in identifying and developing opportunities for businesses to achieve long-term and sustainable financial, operational and environmental improvements.
Our high quality equipment from leading European manufacturers, consumables, signage and services provide great value, flexible solutions for businesses of all sizes, complexities and across all industries.
3. Durogreen build long-term client relationships
We don't want to just sell a piece of equipment or service and leave you to it. At Durogreen we want to provide ongoing support and make sure that you continue to achieve the best outcomes for your business and for the environment in the long term.
We are able to undertake reviews of systems and processes and recommend the best solution to fit your evolving needs. We can assist with design and change for site expansions, relocations or simply to assist you to review your whole recycling and waste management supply chain in order to identify opportunities to improve overall outcomes. This can include supporting in a project management capacity where required, where resourcing is often a challenge to progress.
Brands using our range of innovative equipment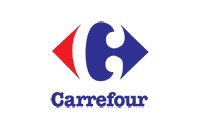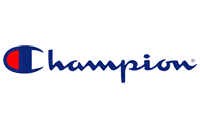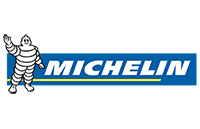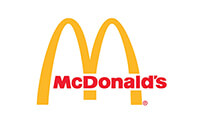 Revolutionise Your Recycling!
Are you ready to learn more about how you can streamline your recycling and waste management systems, save money as well as valuable resources? Get in touch today to arrange your free consultation.